1.

Refrain
Microphone, XLR cable, pre-amplifier, radio transmitter/receivers.

Site-responsive project exploring behaviour and awareness in public spaces.
Positioned within two common areas of an urban low-rise building, this work is first encountered through observation or interaction with a conspicuously positioned microphone in the foyer. Sounds are picked up at the entrance to the stairwell. They are broadcast into the surrounding environment using a microFM transmitter. In a hallway on the top level of the building, battery powered radio receivers are attached to window panes. In this second space, the sounds of foyer are made audible in real-time.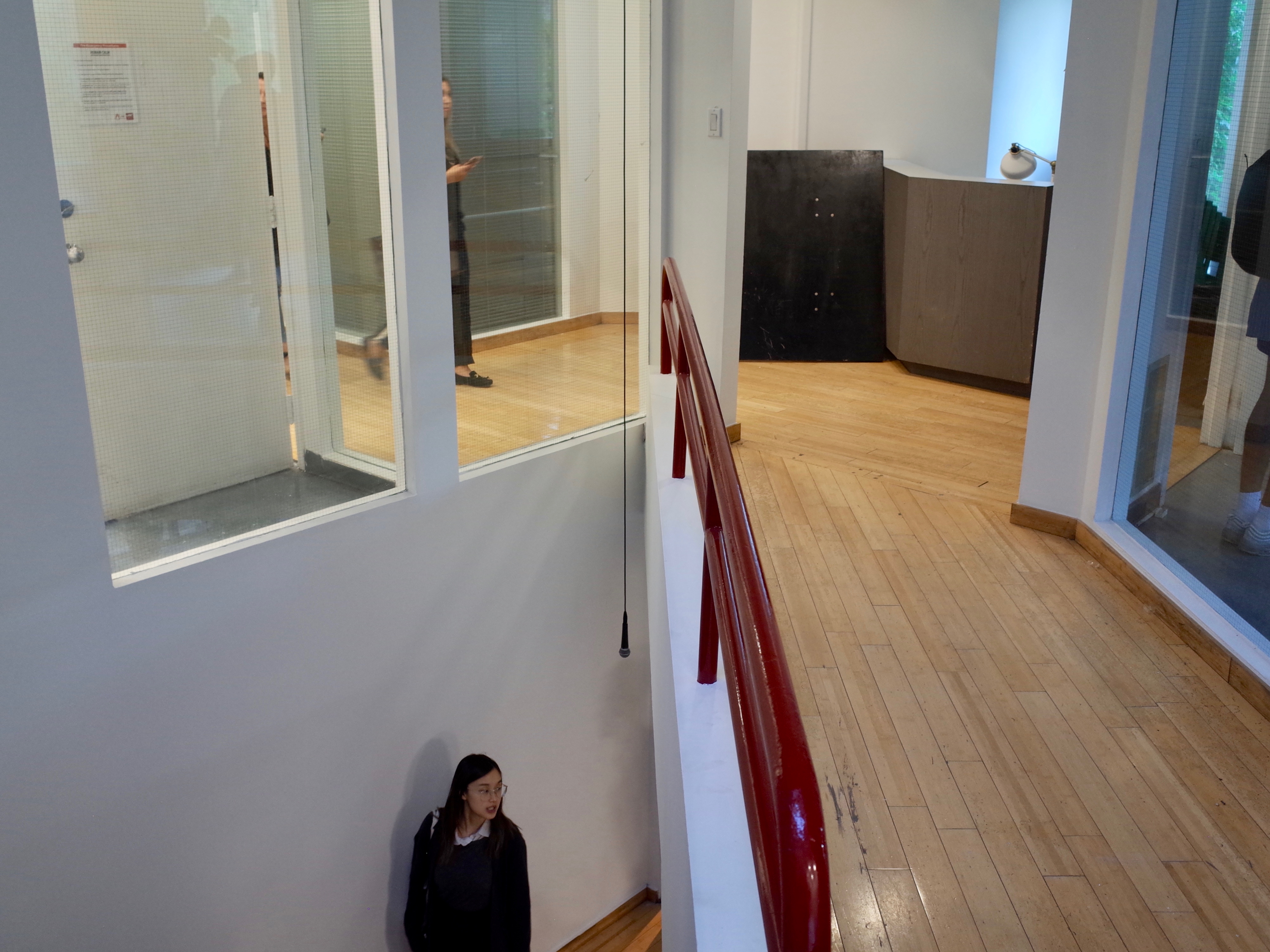 Images: Roundtable (exhibition), Toronto, ON. Canada. 2019.
2.

Variable Frequencies
Copper cable, radio transmitter/receivers.

Cable sculptures acting as antennas to broadcast sonic transmissions over a short-range radio network.

In this work, variable lengths and configurations of thin copper cabling are installed within a gallery space to form functional radio antennas. Audio recordings are broadcast and distributed by the structures, then received by nearby portable radio receivers, positioned discreetly behind wall-mounted frames. Interference from the surrounding environment creates an unstable and shifting connection to the signal.
Images: Studio variations #1-3, Toronto, ON. Canada. 2018-19.
3.

Relative Distance
Mirror, webcam, flat screen TV, Max/MSP software.
Installation reflecting on disembodiment of self,
space and place.
An exterior webcam is connected to a TV positioned inside a gallery space. Sound from the live feed can be heard before video can be seen, which in itself, is framed with a distorted reflection of the surrounding room. Movement picked up by the webcam triggers synthetic sounds that augment the soundscape of the built urban environment.
4.

Sound + Signal

XLR cable, gaffer tape, sine oscillator, loudspeakers.
Inside a room engulfed by sine tones from multiple loudspeakers, carefully positioned audio cables form circles to show where standing waves create auditory zones of loudness and quietness.
Contribution to collaborative work with John Granzow, Catie Newell, Matias Vilaplana Stark, Mitchell Akiyama, Miles Rufelds, Mehrnaz Rohbakhsh, Sandrine Héroux, Adam Tindale & Afaq Ahmed Karadia.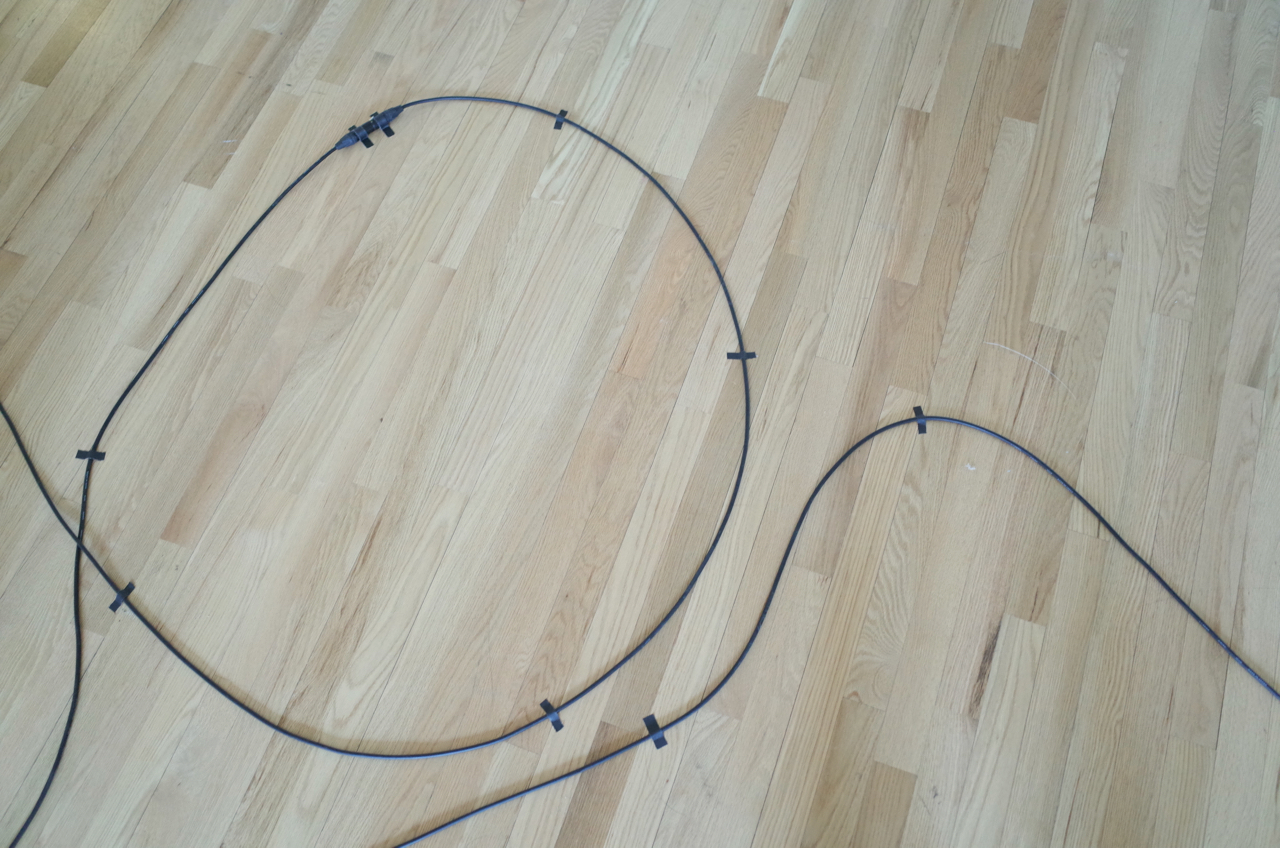 Images: One Spadina (exhibition), Toronto, ON. Canada. 2018.
Processed drumkit and electronics.
Image #1: Commend (live performance), New York, NY. USA. 2018.