September 2022

(1) Back to school/work . . . Yahoo!


Thrilled to be teaching my first course this semester at Concordia. I'm also working on composing new music, and collaborating with friends on a number of projects that will see the light of day in the coming year.


(2) Upcoming Conferences

September 25, 2022 (Talk): "Acoustic Graffiti and the Uncertain Potential of Re-Sounding Spaces." Convergence Conference, De Montfort University Institute for Sonic Creativity, Leicester, UK.

October 7–8, 2022 (Online Workshop): "Walking and Listening (Together and Apart): Collective Soundwalking from a Distance." Great Lakes Association for Sound Studies Conference, Regina, SK

October 28, 2022 (Talk): "Sound, Sound(s), Sound(ings): Listening to the Lachine Canal." Neil Postman Conference, NYU, New York, NY

December 9, 2022 (Talk): "Sonic Encounters and Settler Colonial Perception in Urban Spaces." 4S, Universidad Iberoamericana-Puebla, Cholula, MX



May 2022

(1) Exhibition in Tiohtià:ke/Montréal


Listening, Sound, Agency: Soundworks and Transcriptions (2021-22), May 14–July 15. Webster Library, Audio Stairwell and display cases on LB-2

My recent work as a workshop facilitator, curator, composer, and record cutting engineer is featured in an exhibition that will be happening for the next two months:

https://library.concordia.ca/about/exhibitions/audio-stairwell/

"Unique sound-oriented and creative works that emerged from the international SpokenWeb symposium Listening, Sound, Agency"

Learn more about the project, and listen HERE.

Curated by Jason Camlot, Klara du Plessis, Deanna Fong, Leila Gillespie, Angus Tarnawsky, and Emma Telaro.


(2) Soundwalking in Tiohtià:ke/Montréal

Sound, Sound(s), Sound(ings): Walking and Listening on the Lachine Canal

For this soundwalk, organized as part of the 2022 SpokenWeb Institute, I will lead participants on a route to witness both individually and together "who" and "what" can be heard on the Lachine Canal. Participants will be able to work though these points while walking and listening, and at the conclusion of the outing, there will be a group discussion on perspective and positionality.

For those who can make it, we will meet outside the Musée des Ondes Emile Berliner at 3:30pm (1001 Rue Lenoir, Montréal, QC H4C 2Z6). Hope to see you there!


January 2022

(1) CA


Happy 2022. Hope it has been OK for you so far, wherever you might be. I'm back in Tiohtià:ke/Montréal for the next several months. In the first two weeks of being here, I went cross country skiing (for the first time), played ice hockey (for the first time), and have eaten a lot of bagels (not for the first time).


(2) Listening Together While Apart (Zoom), Jan 26, 4:00pm ET


As part of SpokenWeb's Symposium, held online in May 2021, a multitude of participants from across the world signed up to walk and listen together for one hour per day. Owing to the virtual nature of the event, all involved remained geographically separated. Acknowledging this as a unique opportunity to discuss all manner of approaches to everyday sonic environments, I organized a workshop called Noticing, Noting, and Notating Sounds to investigate different perspectives towards the task at hand.

This followup Zoom session will provide an opportunity for those who took part in the symposium activities to reconnect and discuss the experience as part of an open roundtable discussion. Please note, however, that the event is also open to all who are interested in joining.

https://concordia-ca.zoom.us/j/86592174159


October 2021
(1) UK/EU


I'll be based in Cambridge (UK) until January 2022. While I'm here, I'm also visiting London frequently. If you're located nearby, please drop me a line, and let's connect for a coffee :-)

angus.tarnawsky@concordia.ca


(2) Twitter


I've recently set up my Twitter account. Well, I signed up last year and then forgot about it, but better late than never, right? So, after a relatively long break from social media, I'll be back posting every so often at . . .

https://twitter.com/angustarnawsky


(3) Upcoming Journal Publication


I have a new article, "Nothing to Hear, So to Speak: Spaces of Sounding and Listening at 100 McCaul Street," that is being published next month in The Journal of Media Art Study and Theory's Special Issue on "Sound, Colonialism and Power."


(4) Sonic Notations


More of this concept coming soon. For now, there's an archive of what I've been up to here.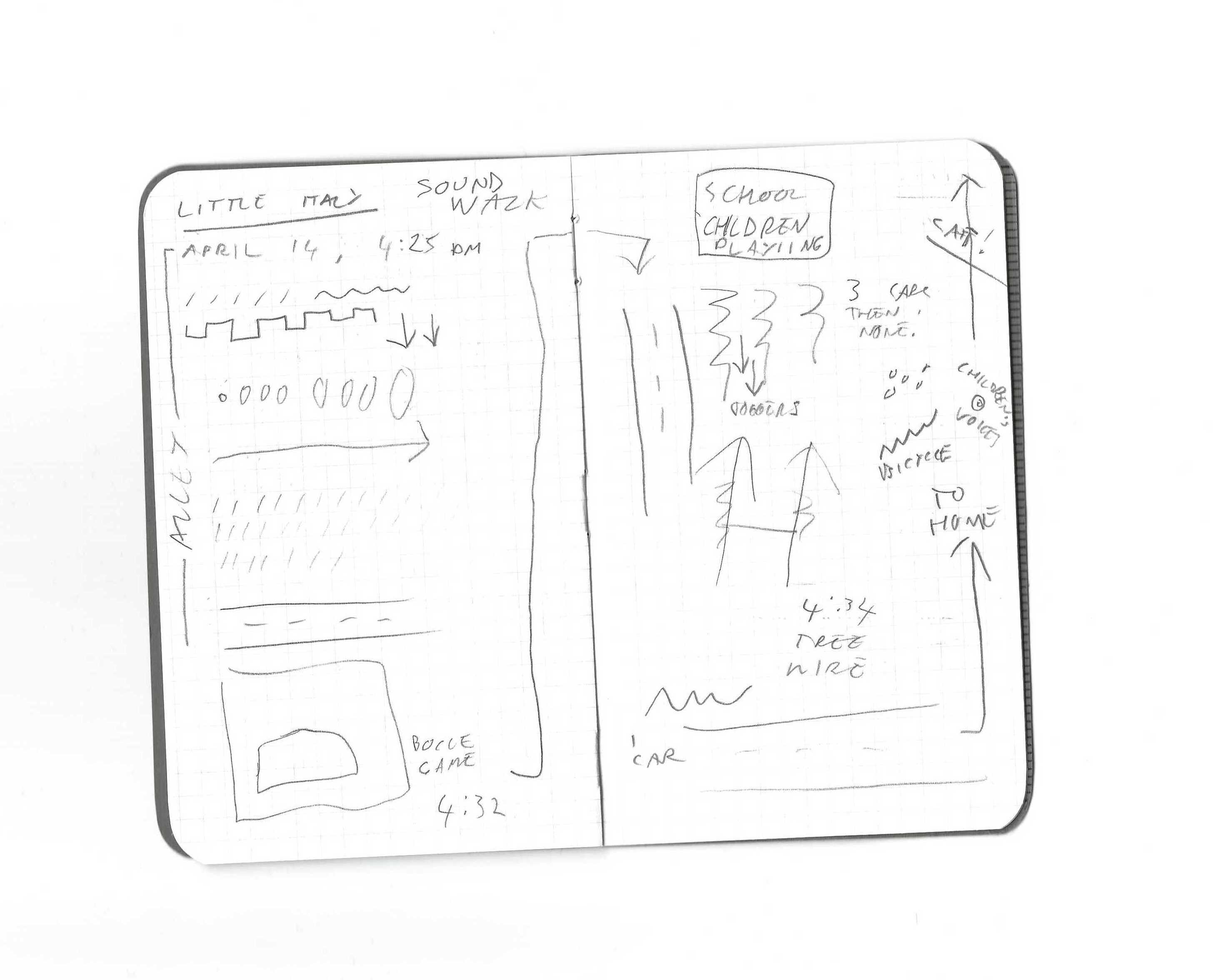 ︎︎︎