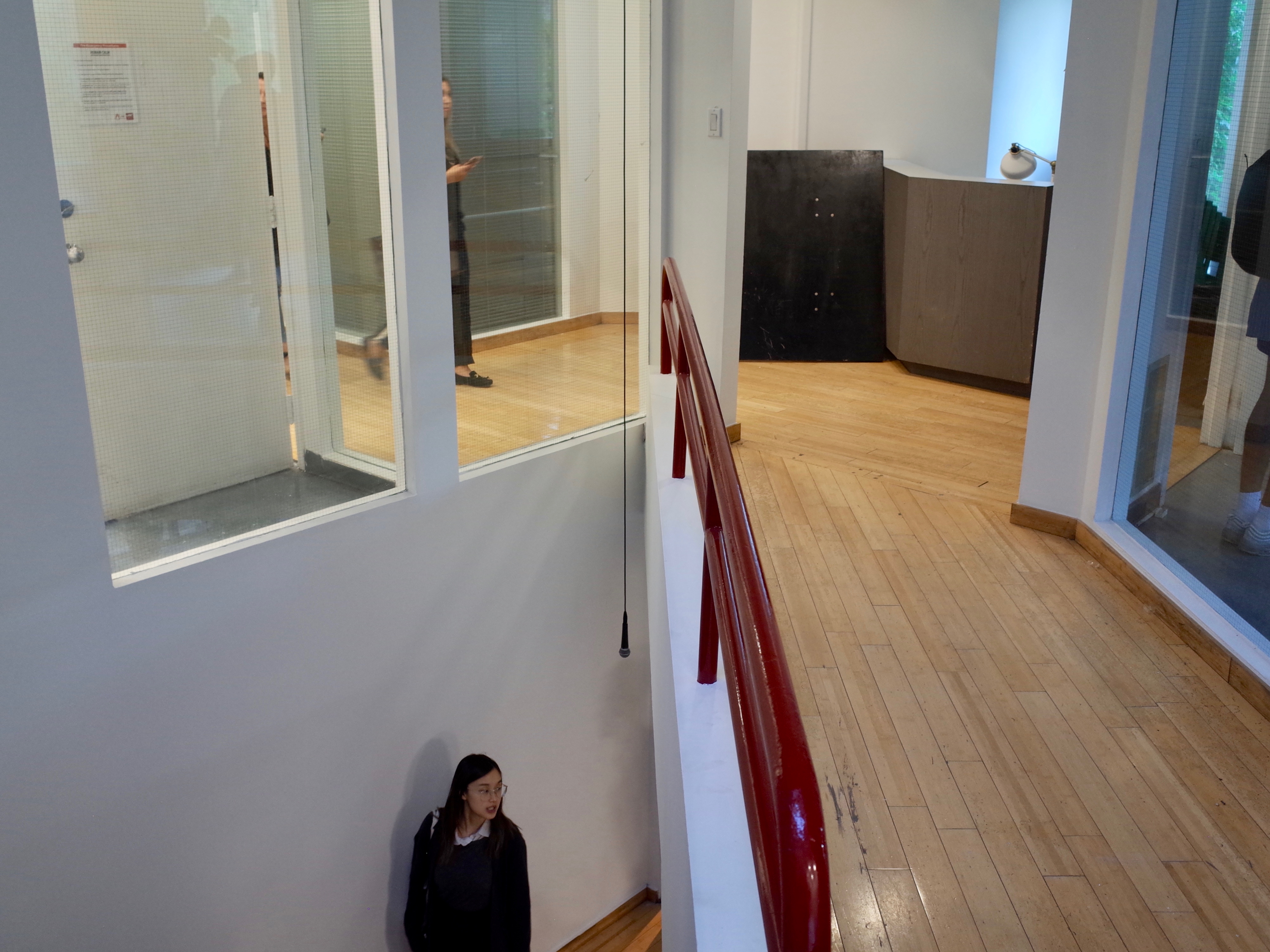 1.


Dimensions dependent on space

Microphone
XLR cable
Radio transmitter
Radio receivers


2.

Site-dependent installation, positioned between multiple shared areas of a three-story building.

3.

Exploring behaviour and awareness in public spaces, this work is first encountered through observation and/or interaction with a conspicuously positioned microphone. Using a microFM transmitter, the ambient and active sounds picked up by the microphone are broadcast into the surrounding environment. Then, using several battery powered radio receivers, the sounds of first space are made audible in a second space.
Documentation from the 2019 Roundtable Residency